If you like to keep up to date, but don't have much time to read, know that there are apps to listen to podcasts for free. Thanks to technology, you can download them on your cell phone without any difficulty. In fact, this is a great way to pass the time, increase your knowledge on various topics and still listen to books and news from around the world. And in addition, of course, follow many sources of culture and entertainment in general.
Therefore, below you will find a list of the best apps to listen to podcasts completely free of charge. Whatever the cell phone or mobile device you use for this purpose, there are several applications that offer full compatibility with different operating systems and many content options for you.
But after all, what are podcasts?
Before you know the best apps to listen to podcasts for free, you need to know what that means. Despite being identified as one of the main trends in digital marketing for years to come, many people still have doubts about the material.
As a matter of fact, a podcast is nothing more than an audio resource, produced on demand. Although it is very similar to a virtual radio, the big difference is that the audios are recorded and, therefore, can be heard at any time.
Just to illustrate, think of a website or blog. In this format, you need to read all the content provided by the channel, right? But, what if you're on your way to work while standing on a crowded public transport? You certainly won't be able to read. However, you can release the play before you start driving and follow the content until you reach your destination.
In addition, the podcast is also an excellent tool for inclusive education. After all, through the publication of audio content students with visual or intellectual disabilities can have access to education. And this applies to both elementary and high school students.
The fact is that far beyond providing debates, news and a lot of information, the podcast also helps in the teaching-learning process.
Benefits
In addition to the advantages mentioned above, podcasts also offer other benefits to their fans, namely:
Publication of information in a more humane way;
Flexibility to hear what you want when you want it;
Being able to share the content with other people;
Zero cost: just download apps to listen to free podcasts to stay informed.
How to listen to podcasts?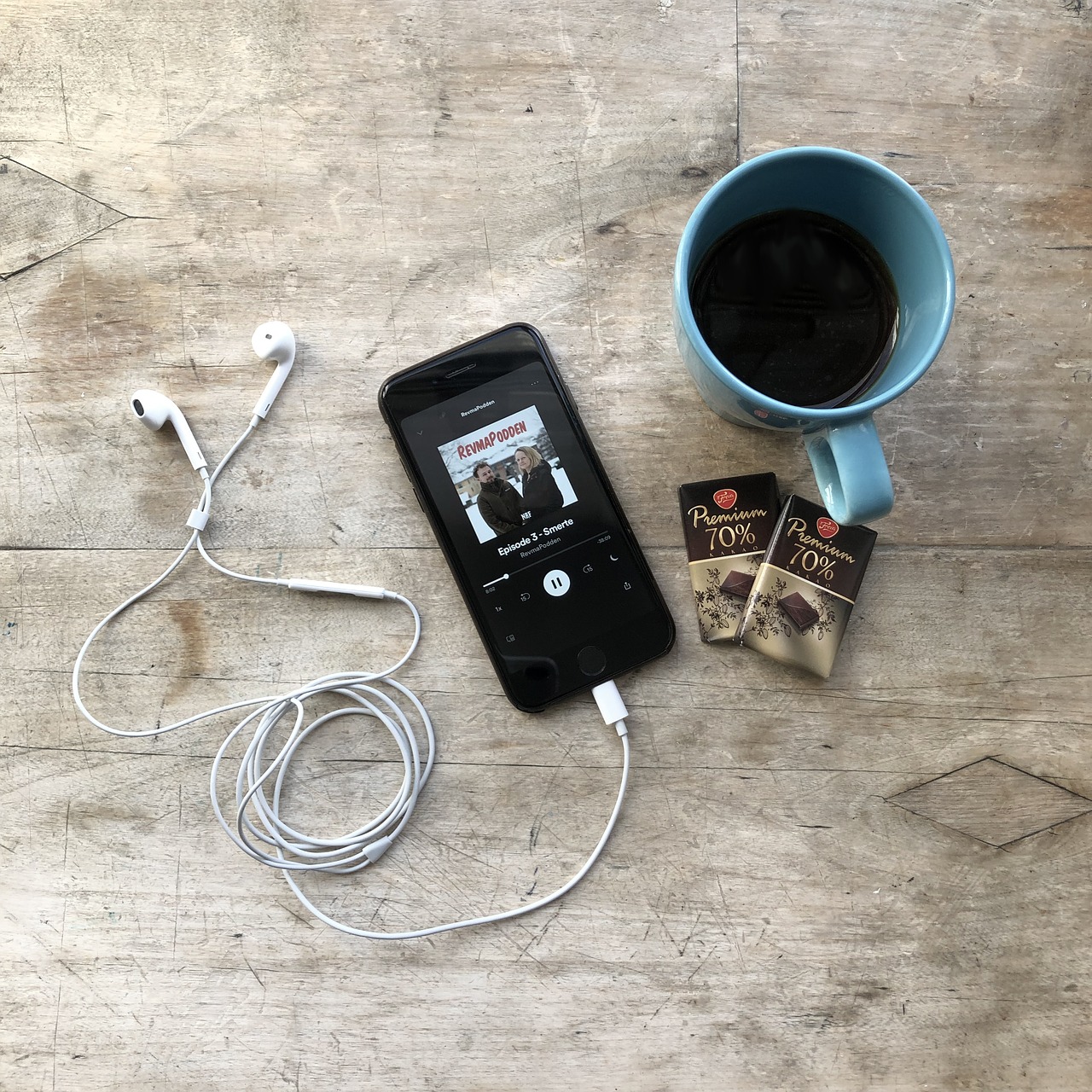 Now that you know what podcasts are and what their benefits are, you probably are wondering: but where do you listen to podcasts anyway?
The good news is that you have different ways of listening to audios that interest you. However, each of them has its particularities. Understand below:
On the website itself
The first way to listen to podcasts is quite simple, just access the website of who is offering the content. However, in this case you need to be connected to the internet and be content to hear the current topic, which usually concerns the topic of a blog article, for example.
Apps for listening to podcasts
The apps for listening to podcasts allow you to download the audios to listen to later, both on your phone and on your computer. This functionality is ideal for those who do not have a good data package for mobile or have a busy routine.
In addition, several apps for listening to podcasts can be used for free, even though they offer the premium version of the program. Generally the difference between the two versions is the functionalities provided by each one.
In the free version, for example, there is the display of ads, which does not happen in the premium mode. In addition, the amount of audios available tends to be more limited than in the paid version. However, depending on your user profile, the free version can be quite interesting. It allows you to access educational and informational content at no cost.
Best apps to listen to podcasts for free
Want to listen to podcasts, but don't know where? Then check out a selection made by PegaDesconto with the best apps to listen to podcasts completely free of charge. They will certainly contribute to your knowledge and learning in an economical and easy way. Follow.
Spotify
Considered one of the 4 largest apps for listening to podcasts today, Spotify is undoubtedly one of the podcast aggregators that has the broadest catalog. It is compatible with iOS and Android systems and has thousands of songs, news, educational content, entertainment and many others.
Its features are divided according to the program subscription, free and premium, namely. Free mode, for example, has the following requirements:
Listen to podcasts in random order;
Advertising between audios;
You cannot download audios to listen offline;
Limit of times you can skip a track.
The premium version, on the contrary, offers all the above advantages. That is, with it you can download your music to listen when you want and without ads to interrupt. In addition, you can skip tracks and even customize your own playlists.
As for the plans, Spotify has 4 different subscriptions, created especially to meet the most different user profiles:
Individual: R $ 16.90 per month for 1 user only;
Duo: R $ 21.90 per month for 2 users;
Family: R $ 26.90 / month for 6 users;
University: plan with special discount for higher education students. R $ 8.50 per month for 1 user.
(Values ​​in September 2020).
Did you like the values ​​of Spotify subscriptions? Then you will like it even more when you know that thanks to the promotional coupon of PegaDesconto you can earn up to 88% OFF in the first 3 months of the premium subscription if you choose to pay by credit card.

But, if you choose to pay by bank slip, there is no problem. Simply activate this offer on the Spotify website to purchase 50% OFF in the first 3 months of the premium subscription.
Google Podcasts
Now, if you don't intend to purchase a subscription to listen to your content on demand, count on Google Podcasts. It is completely free and offers several advantages to its users, including:
Dozens of different podcasts, including news, current affairs and entertainment;
Simple and intuitive interface, with a wide menu of options in the "explore" tab;
Service can be accessed by both app and browser;
Free synchronization with smartphone, tablet, computer or speaker.
Deezer
Similar to Spotify, Deezer is one of the apps for listening to the most famous podcasts today. In fact, it also has a free and paid version, which offer the following features to its users:
Free
56 million tracks available;
Random listening, that is, it is not possible to skip tracks;
Advertising among podcasts;
Listen only online.
Premium
56 million tracks available;
Download audios to listen in offline mode;
No ads to interrupt;
Skip as many tracks as you like
1 or 6 accounts available on the Deezer Premium or Deezer Family plan.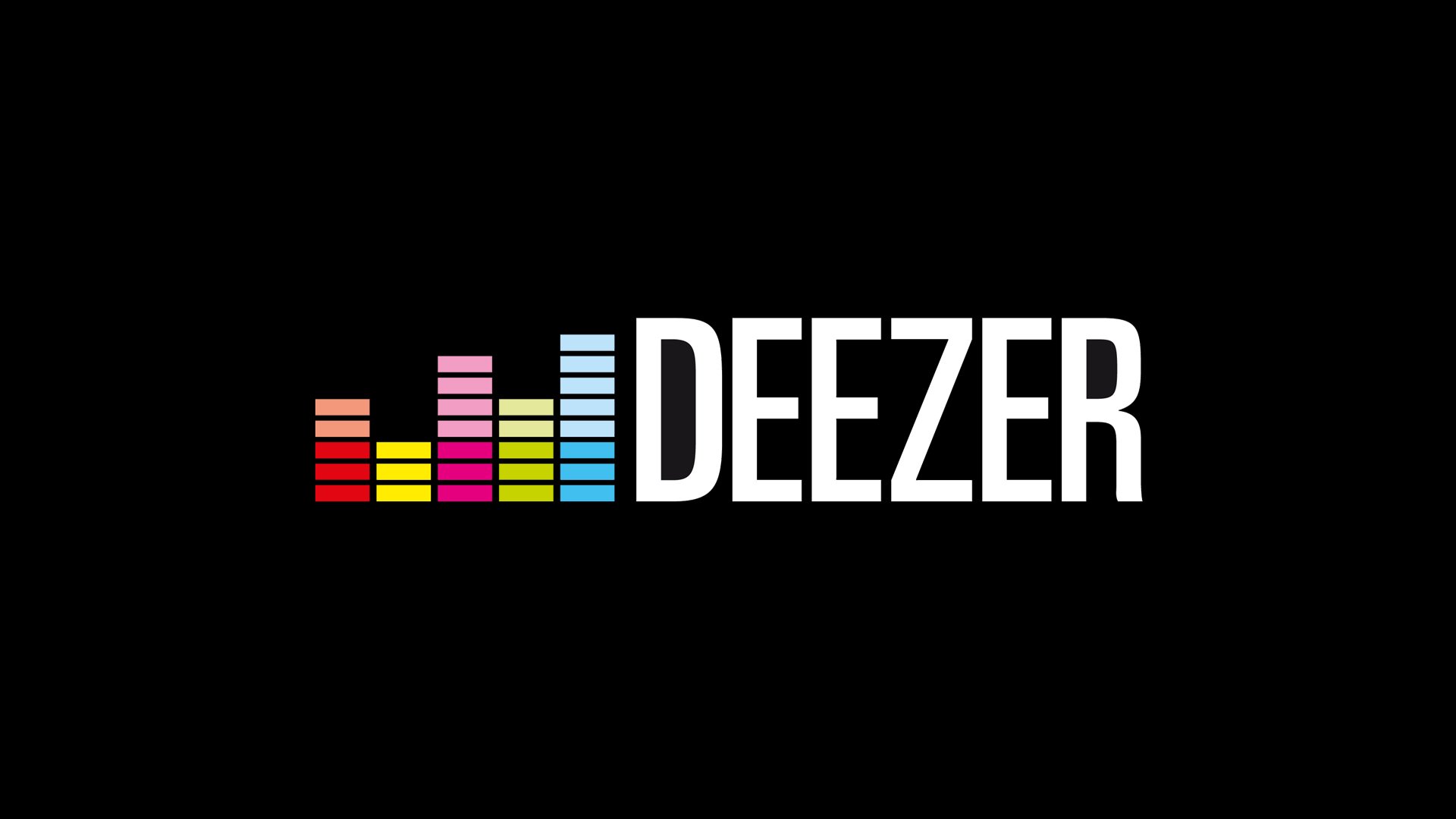 Apple Podcasts
This is one of the apps for listening to podcasts for free exclusively for the iOS system. For all iPhone users, Apple Podcasts brings a number of important features:
Simple and intuitive menu that brings the most popular programs;
Provider channels of different sizes, in different languages;
Several search filter options, according to your preferences;
Library with news, entertainment, technology, education and more.
Castbox
The great advantage of this free application is the use of Artificial intelligence to align your preferences with the podcast options available. In this sense, the app has a search field for you to enter a topic of interest. From there, it returns a list of contents so you can choose the ideal one.
Totally free, Castbox also offers:
Compatibility with Android and iOS systems;
Various programs, including varieties, news and entertainment;
International options for those interested in English and other languages;
Simple and intuitive interface, which greatly facilitates its use in general.
Podcast Addict
Unlike the Apple app, this option is exclusive to the Android system. For users of this platform, Podcast Addict has been gaining more and more listeners due to:
Thousands of podcasts available on various topics;
Content alternatives in both Portuguese and English;
Very easy to use interface that improves the user experience;
Very complete in terms of resources and automation.
Pocket Casts
Since 2019 this is one of the apps to listen to podcasts for free that took the price of its features to users. In this way, Pocket Casts offers advantages such as:
Full compatibility with both Android and iOS systems;
Support for CarPlay, AirPlay, Googlecast and Sonos;
Possibility to download all content and listen offline in a very simple way;
Options in Portuguese and English with several different contents available.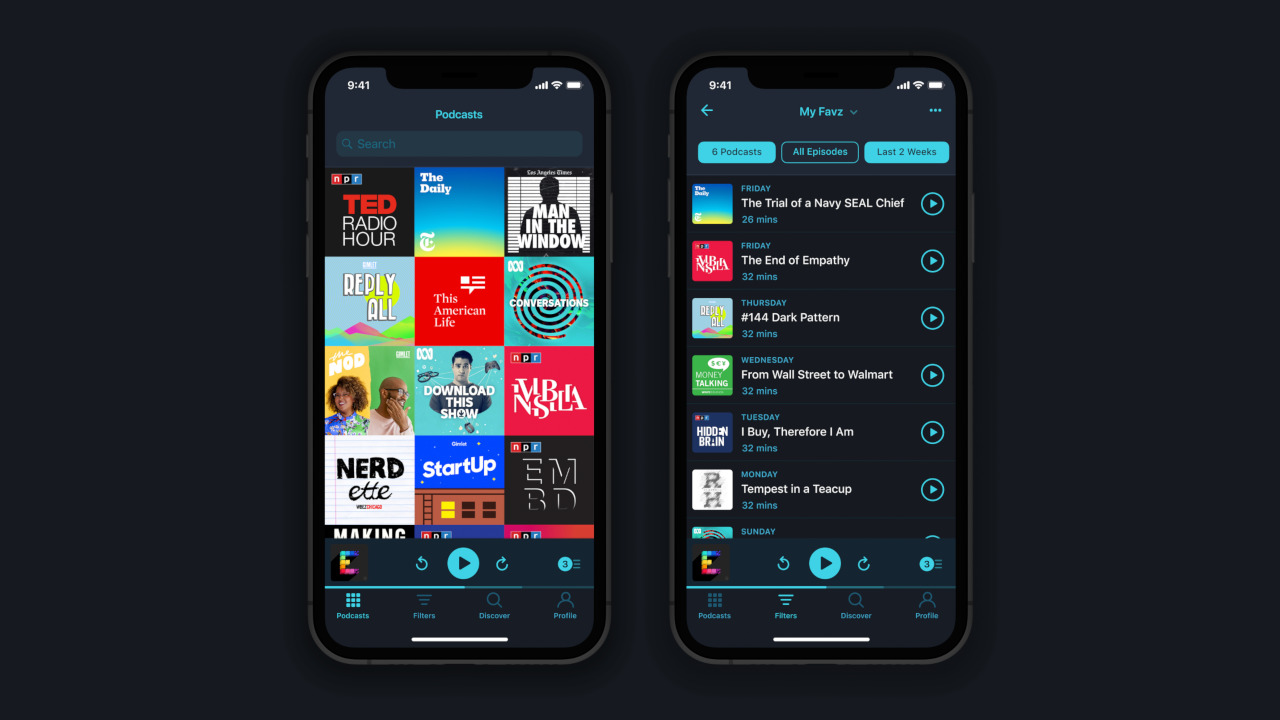 TuneIn Radio
Finally, this is another free podcast app that has stood out for its quality and diversity. TuneIn Radio is capable of offering features such as:
Compatibility with both Android and iOS systems;
There are several contents about sports, news, varieties and entertainment;
Interface that allows a refined search according to your preferences;
Access to more than 200 platforms and mobile devices, as well as PCs.
How to choose the best apps to listen to podcasts for free?
As you learned earlier, apps for listening to podcasts are cell phone programs dedicated to storing and transmitting audio files. Some even have a web version, to be accessed exclusively through the computer's browser.
However, due to the large offer of these applications in the digital environment, it is common for people to have doubts about which one to choose to listen to their content. If this is also your case, check out some surefire tips that will certainly help you make the best choice among the various apps for listening to podcasts available on the market.
Purchase an application compatible with the operating system of your phone, Android or iOS;
Check what is the best way to access the content, whether online or offline. From then on, choose one of several apps to listen to podcasts that offer such features;
Check if the application is compatible with other devices, such as computer and tablet, for example.
In addition to the tips above, opt for apps to listen to podcasts that offer a variety of content. Among the many options, the following stand out:
News
Podcasts on what's most important happening in Brazil and in the world, through various national and international journalistic programs. In this sense, there are several editorial options, including politics, economics, sports and health, among others.
Varieties
In addition to the news channels, several programs bring subjects as diverse as technology, culture, arts, history and many other options for you to hear. It is worth exploring these and other themes in the indicated apps.
Entertainment
Still, many podcasts are dedicated to comedy and entertainment content to captivate their listeners. If you like this kind of alternative, be sure to check out the options available.
Educational content
Another option that podcast listeners are looking for is educational content. This can translate into classes, curiosity programs or even channels in other languages ​​to increase knowledge in different languages.
As you can see, there are several apps to listen to podcasts for free with different audio options for all tastes. So, take advantage of the tips above and search for the options that seem most interesting to you. You will certainly find excellent sources of information, culture and entertainment, without having to worry about paying to access them.
However, if you opt for premium service, count on PegaDesconto to make your subscription cheaper. And don't forget to tell us in the comments what your apps are for listening to your favorite podcasts, okay?